L'abeille,
monnaie citoyenne de l'Est Lot & Garonne
Monnaie numérique
Internet banking
Do payments, browse your account history or find products are just some of the many online features.
Mobile app
Rebrand our mobile app to offer your clients a complete internet banking app.
SMS
Do payments by sending sms keywords or other custom commands.
USSD
Cyclos can also be used using USSD commands on any phone.
Rejoindre l'abeille ?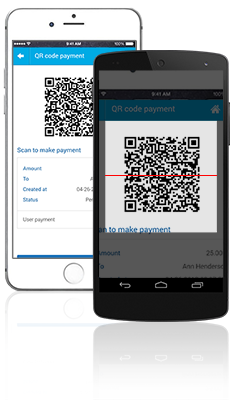 Fully featured cross platform mobile app
Cyclos offers a mobile app which can be deployed across multiple platforms. By default it is released for Android and iOS, but is created in phonegap and can thus be released in any platform needed. The mobile app is fully featured and contains almost all user functionalities available in Cyclos web. In addition to this, the mobile app uses all the extra features of your mobile device such as the camera, fingerprint, GPS and NFC-chip.
For example, the app allows shops (and other users) to generate a QR code on their mobile making it possible for their customers to quickly make a payment by simply scanning the QR code.